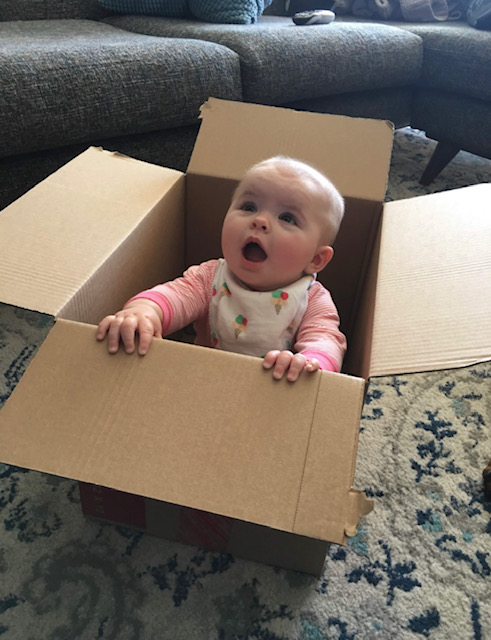 I'm sure I don't need to tell you the story of Cinderella. However, here's a quick recap…scullery maid who is treated like garbage by her stepmother meets, falls in love with, and immediately marries Prince Charming. The 1950s Disney movie ends with Cinderella and Charming riding away in a horse-drawn carriage with the storybook closing and the last page reads "…and they lived happily ever after." For the sake of this post, I am going to ignore the fact that Cinderella ran around town in a pair of high-heeled glass slippers and had very little to actually pack then move into the castle.
Well, my story is nothing like that of Cinderella's. The only parallel is that I too met, fell in love with, and married my own version of Prince Charming. He is smart, handsome, funny, and above all else an amazing father and provider. So, when this amazing man got the opportunity to work in Germany, we packed up our things and moved! Unfortunately, unlike Cinderella…we came with a ton of cr@p, er, stuff and I definitely didn't run around in glass slippers.
All of our belongings were packed up on October 3, 2018. Lots of movers arrived at our condo in Chicago and packed everything…literally everything (yep, including the almost empty bottles of shampoo and wet outdoor rug). I was specifically instructed to create two piles for packing. One, the smaller one, would be everything we needed for daily life, also known as "Air Shipment." The second, the larger one, is everything else, also known as "Sea Shipment." The air shipment was to take one to two weeks to make it to Germany while the sea shipment was to take six to eight weeks. For us, those instructions meant pack everything the baby needed in the air shipment and everything else in the sea shipment. Knowing we would be moving into a fully furnished apartment and that none of our appliances would work meant that we also needed a third packing option, also known as the "Moving to My Mom's" shipment. (Sorry mom, it was a lot of stuff…and thank you).
Jump forward a few weeks…we moved out of the hotel and into our German apartment on the European 2nd floor, the American 3rd floor (aka 43 stairs). We also had our meeting with the city to get our resident cards. While we didn't walk out of the immigration office with resident cards in hand, we did walk out with a paper stating that our resident cards were coming. Our official cards would be coming through Deutsche Post in a few weeks. Everything was going well, right? Wrong! Let me be clear, the rest of the world thinks Germany is very efficient. They are not. Even with the paper promising our resident cards, NO ONE could move the rest of the process along. Everything we needed was at a standstill because we didn't have the official plastic card. Ugh!
Things that can happen after receiving the physical residency card:
air shipment can be processed and arrive
sea shipment can be processed and arrive
the process of leasing or buying a car can begin
Yeah, you read that correctly. The air shipment, remember…one to two weeks until arrival from the packing date, couldn't be processed or sent until we had the official plastic resident card. So, everything we needed for baby didn't leave the US until early November. However, the sea shipment was already on its way. Let's just say we made many trips to IKEA to purchase things like a play mat and high chair so I could safely set Carson down every once in awhile.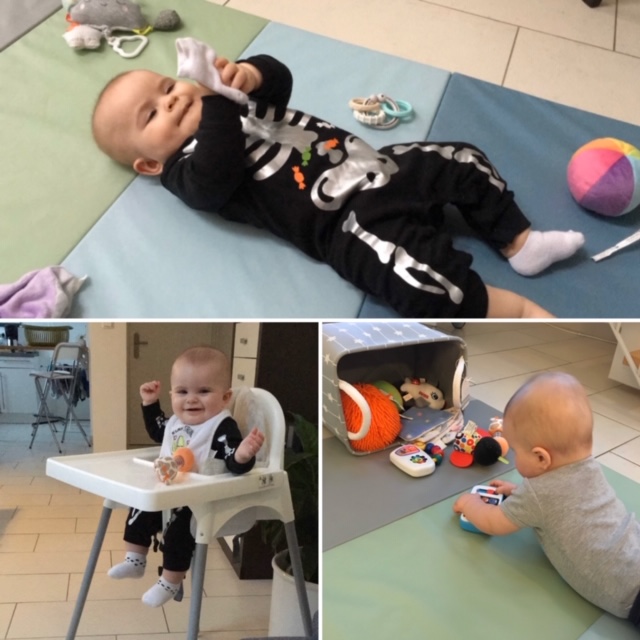 Fast forward, again, to November 26th, the week of Thanksgiving. We got word that everything, and I mean EVERYTHING had arrived in Germany. All items had been processed and would be delivered bright and early Monday morning (if you are counting, that was eight weeks without our things). It was also the week that we were heading to Paris to celebrate Thanksgiving with family and friends, see previous post. To say I was stressed doesn't even begin to cover the wave of emotions I felt.
Monday morning arrived and so did the truck, all of our things, and about 5 German men to unpack everything with only one speaking a little English. 4 of the 5 moving men worked tirelessly to carry up and unpack our boxes. The other one requested a fresh pot of coffee for himself while he watched the others work. (I never did get the coffee mug back…) The men had a system in place for unpacking the boxes…carry the box upstairs, unpack the box onto any available surface, remove the box. Unfortunately for us, they brought up the empty furniture, like the dressers AFTER they had unpacked everything onto all available surfaces. Again with the efficiency thing, not sure why they wouldn't just bring the furniture up first, then unpack the boxes into the empty furniture…but then again what do I know? I don't own, run or work for a moving company. The absolute last thing the moving men unpacked was the air shipment…you know, the one with all the baby items that was supposed to have arrived within 1-2 weeks of us moving to Germany. Two days later, we headed to Paris only to return to the mess a week later.
After we returned from Paris it took about 2 weeks to get all of the items sorted and put away. Some items that were packed we no longer needed and we had to find storage for them. It took another couple of months for me to organize, rearrange, and toss items for our apartment to start feeling like a home.
We have lived in Germany for over a year now. All of our things were delivered and unpacked a year ago and I am still salty about the whole thing. Needless to say, I now know what NOT to do when we move back to the states or should we make another international move.