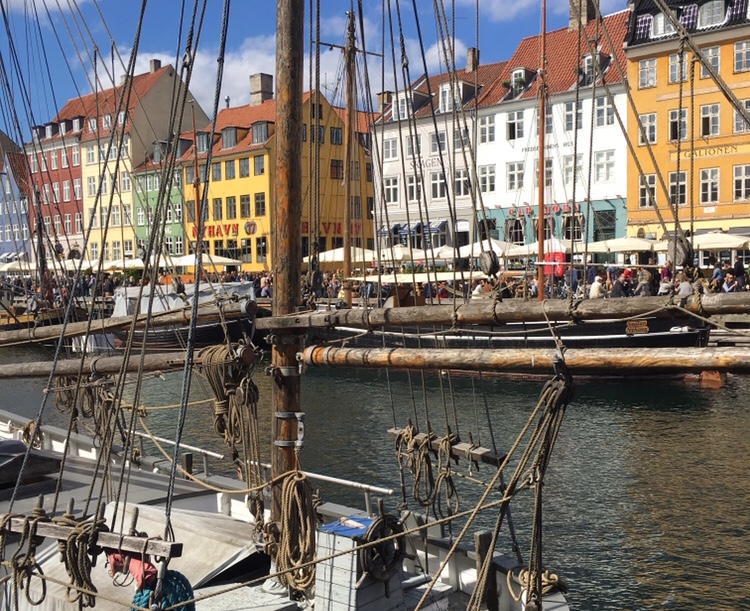 Imagine yourself in a foreign country, where you don't speak the language, and are unfamiliar with who to call when you need help (first responders; police, firefighters, paramedics, etc). Coming from Chicago, I would say there are some things I'm pretty savvy at such as taking public transit, perusing local museums, finding a good deal, and spotting a thief. That's right, a car-door-handle-checking, thief.
Before I ask you the question, let me paint you the picture…My mom, friend Stephanie, Carson (baby) and I had just checked out of the hotel in Copenhagen (more on the trip in another blog). We were standing on the sidewalk with all of our luggage, waiting for Jeff to get the car from the parking garage. Rolling down the street on his pretty descent bike (I'm now assuming stolen) is a man riding extremely close to the cars. He was a little wobbly so I kept an eye on him. I was trying to assess whether he needed help or was drunk and well, looking out for my family, friend and all of our luggage. I'm to be on alert when we are traveling.
After watching him for a few seconds, it dawned on me that he was checking the handles on every car door to see if the car was unlocked. Again, coming from Chicago, I've seen this a few times.
Finally success! The van at the end of the street, three cars from where we were standing, was unlocked! He double checked that the van was really unlocked, parked his bike behind the van and jumped right in. He made eye contact with us before he jumped in as if to say "yeah, what are you gonna do about it?" but in Danish as we were in Denmark.
Steph, my mom and I acknowledged to each other that this was actually happening but were not sure what to do. If we approached he could possibly hurt one or all of us, which none of us were willing to risk with the baby in our arms. We also didn't know if he was working alone or with a crew. At the same time if we approached, he could have been spooked and ridden off, saving the owner of the van their possessions and the hassle of filing a police report, an insurance claim, and trying to get their items back.
By this time, Jeff had pulled up with the car and we quickly loaded our luggage, the baby and told Jeff what was happening. He decided that while he might not be able to stop it, he could at least tell someone. He went to the nearest store, literally across the street from where the crime was happening and told the store owner. She immediately came out and called the police (or whomever) to report the incident. Unfortunately before she could come out, the thief had finished and ridden away with his treasures.
Jeff reported what he could to the police over the phone but since the crime was no longer in progress it was no longer an emergency. We waited for about 30 minutes for the police to show up but needed to get on the road for our 8 hour drive home.
Now, here is my question to you, what would you do? In Chicago, I would have called the police immediately, taken pictures for evidence and said something. But in Copenhagen, Denmark…I did not.
Please tell me in the comments. What would you have done and why?