When the holidays roll around, Jeff and I love spending time with our family. Usually we are in LA for Thanksgiving and DC for Christmas. For the past two years, we felt that flying to the states for Thanksgiving and then again at Christmas would be too taxing, especially on Carson. She is a great little traveler but the 3 day jet lag is no fun. Luckily for us, we haven't had to spend Thanksgiving alone. Last year our LA family met us in Paris. This year our expat family gathered in the Eifel region of Germany.
2018: Paris, France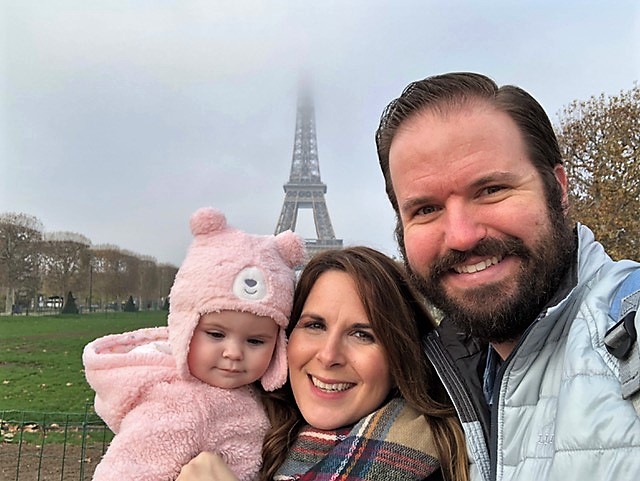 Paris is a 5 hour drive from where we are living in Germany. Since Thanksgiving is an American holiday, Jeff took a few days off from work and we headed to Paris to meet up with our LA family. In total we had 7 adults and 1 baby. We rented a beautiful 4 bedroom Air BnB near the place de la republique, complete with a full kitchen so we could prepare a somewhat proper Thanksgiving dinner. Days were spent exploring the city and nights were spent drinking too much wine and catching up.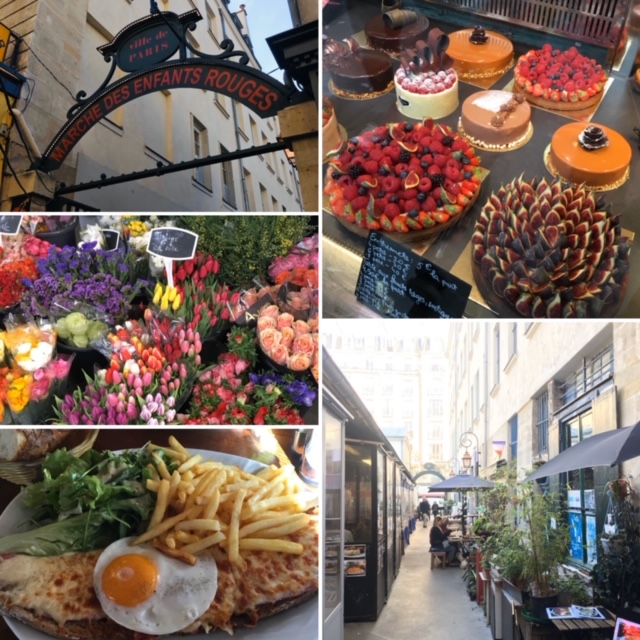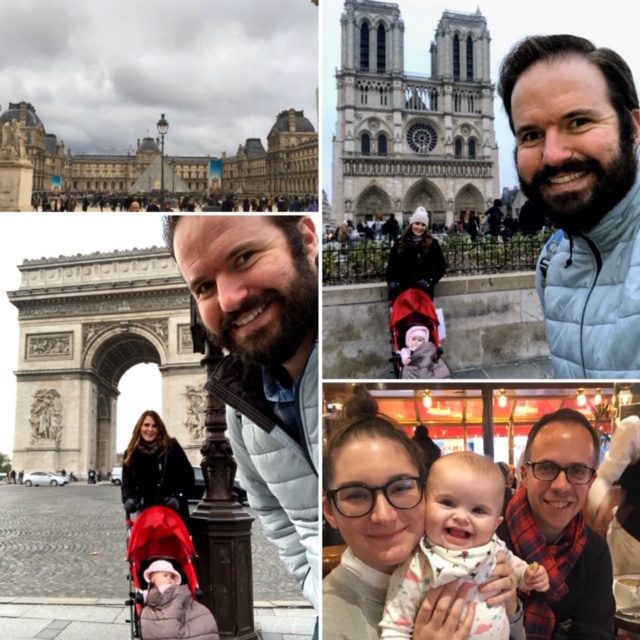 At that point in time, we had been living in Germany for two months and while I wasn't completely homesick, I was definitely missing American TV…or anything in English. On Thanksgiving day the crew headed out to gather ingredients for dinner while Carson and I enjoyed couch time and American Netflix (yes, there is a difference in what is offered on Netflix dependent on the country). I was also stressed out because all of our belongings had been delivered to Germany the day before we left on this adventure and our new home was a complete disaster, more on that in another post. Thankfully, I was able to relax and enjoy some quiet time. Turkeys were unavailable at such late notice as they aren't a staple in France, but we were able to scrounge up a whole chicken, herbs and fresh veggies for our feast.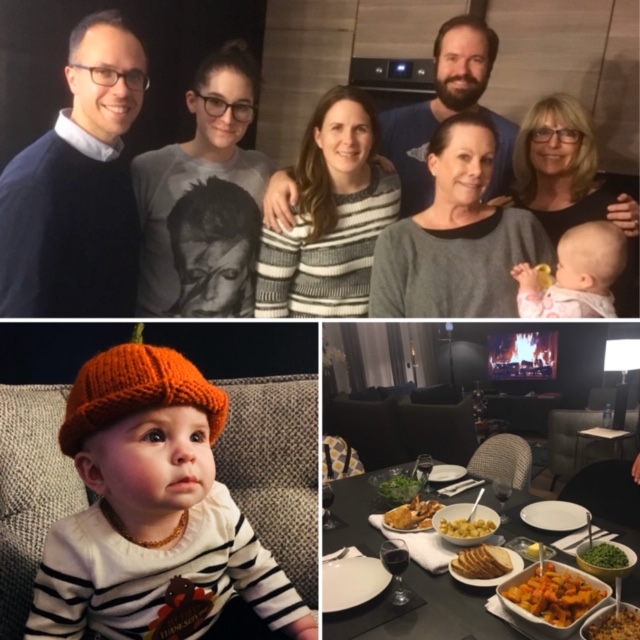 2019: Schleiden, Germany
This year for Thanksgiving, we celebrated with our expatriate crew: 31 adults, 1 teenager, 3 toddlers, & 2 dogs or 20 Americans, 5 Australians, 3 Germans, 3 Frenchmen, 2 Canadians, 1 Brit and 1 Egyptian. Two fearless leaders took charge and found an entire hotel for rent on Air BnB in the small town of Schleiden. Seriously, it was just our crew taking over this hotel that was complete with industrial kitchen, large dining room and bar area. Instead of taking off time from work and celebrating on Thursday (actual Thanksgiving), we all decided it was best to wait until the weekend. Days were spent exploring the outdoors on hikes and going to Weihnachtsmarkts (Christmas Markets). Nights were spent playing board games and watching American college football.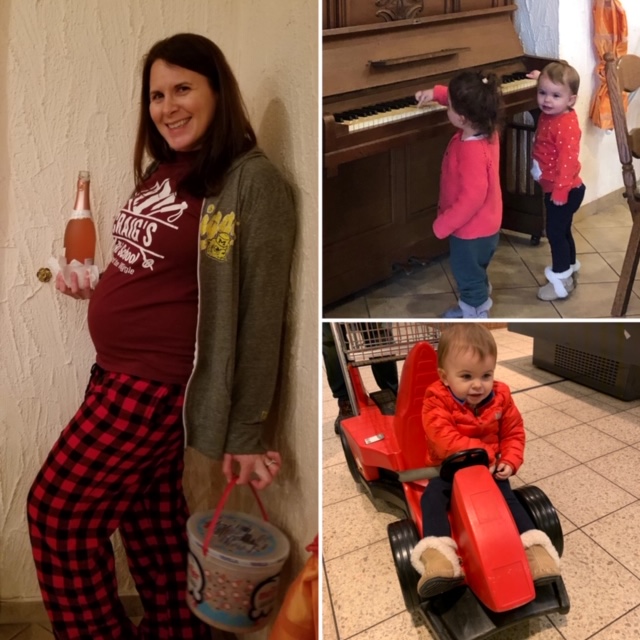 Not only is it pretty cool that our group gets along so well but that everyone did their part when it came to the Thanksgiving feast. Whether they made one of the 3 turkeys, prepared a side dish like green bean casserole, potatoes or stuffing, baked pies, decorated tables, or brought snacks for when we weren't feasting…we all did our part.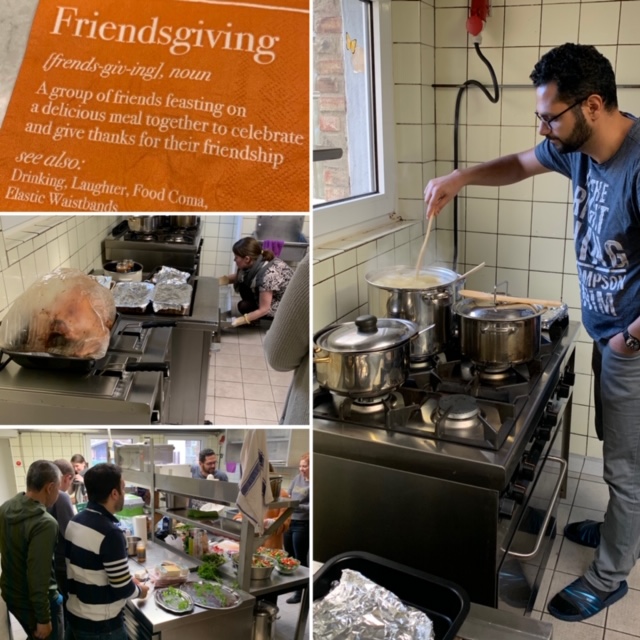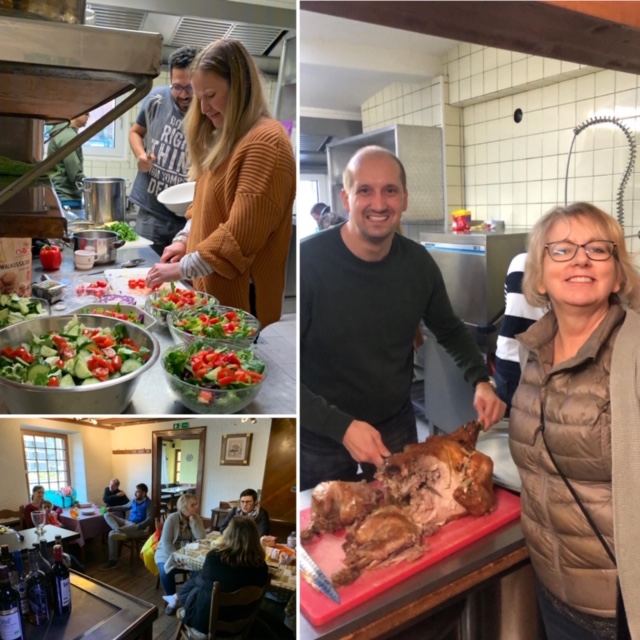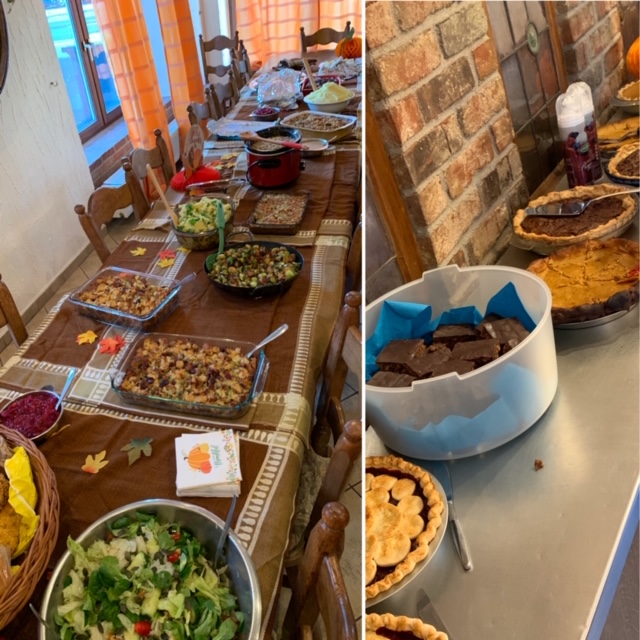 I'm looking forward to see what's in store for Thanksgiving 2020.